This week's challenge:
No Coloring! You can use different colored ink pads, but no coloring "in". That means no markers, colored pencils, chalks, etc.
Well, I bought this Bo Bunny paper originally for my Daily December album. Since I haven't used it...thought I would be more productive and use it for a card. I seriously can't remember the last time I created a card without my Copics...(I actually can, my dad's retirement card, lol) so making this was actually a real challenge for me. And I made another matching tag this week.
Paper: Pink Paislee
Stamps: Amuse
Pink Paislee Mistletoe Press Ons, K&Co Chipboard Snowflake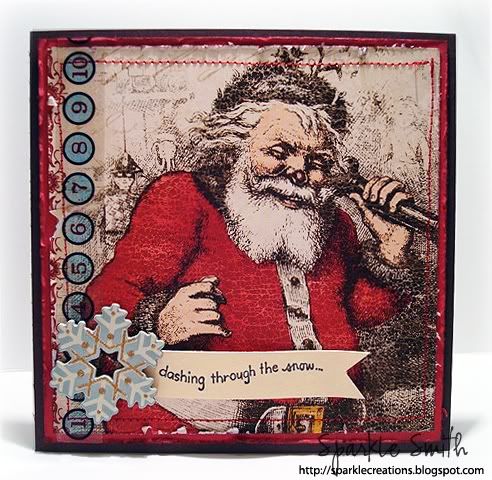 Paper: SU Cardstock, Bo Bunny
Stamps: Amuse
K&Co Chipboard Snowflake, Pink Paislee Mistletoe Borderlines

Mr. Linky Note:
Please link directly to the blog post or gallery page where we can view/comment on your creation and not just the generic link to your blog. To get the full url, click the title of your blog post (which will load a page that has just that post on it), then copy and paste the URL into the Mr. Linky form. Thanks and
please still post a comment so I know you added a card
!
Everyone have a great Sunday! I will be cleaning and crafting!