I'm still on my blue and red kick. Isn't Cocoa Emma just adorable?!? I finally decided to pull out my heat gun, so I added some liquid applique to her coat and boots. I've had this Cosmo Cricket paper for over a year now and just finally getting around to using it. I think I have enough paper to make all my cards for next year, lol.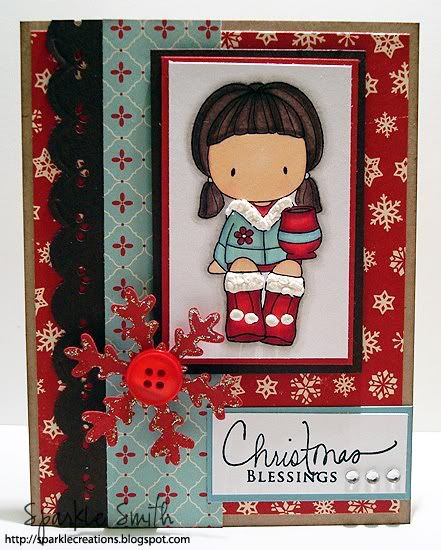 Paper: Cosmo Cricket
Stamps: CC Designs, sentiment is PTI
Copics, MS Border Punch, Snowflake Punch, Crystal Stickles, Rhinestones, and PTI Buttons
This week's challenge:
Sketch challenge! The heart shape can be any embellishment or piece you like. On my card, I used a snowflake.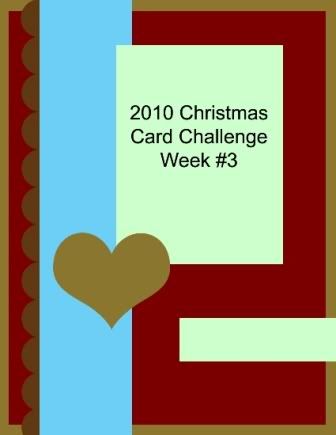 Mr. Linky Note:
Please link directly to the blog post or gallery page where we can view/comment on your creation and not just the generic link to your blog. To get the full url, click the title of your blog post (which will load a page that has just that post on it), then copy and paste the URL into the Mr. Linky form. Thanks and
please still post a comment so I know you added a card
!
Everyone have a great Sunday! I'm going to finish wrapping presents!